PLEASE BE PATIENT, IT TAKES TIME TO LOAD. IT'S FUN. IT'S ADDICTIVE!!
MLBVOICE.COMW/MARY CLAUSEN Talkin' Baseball w/you since 2008!
"You can't hit and think at the same time."
—YOGGI BERRA 
THE BIRD POOP: MON, MAY 20 – STL RECORD:  24-23 .511 FOURTH PLACE – NL CENTRAL DIVISION
MONDAY'S AN OFF-DAY & THAT'S OKAY!
NINTH INNING: WOW TIME!! FOWLER HITS A CLUTCH SOLO SHOT THAT TIES GAME! CLICK 4 MORE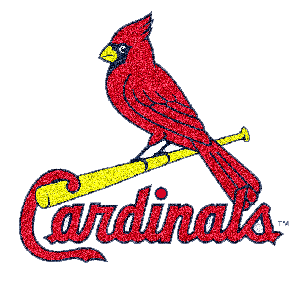 CARDINALS NEWS/PRESS RELEASE (5/20/19). CARDINALS TO HOST RUN AGAINST HUNGER FOOD DRIVE.
CLICK LIST 4 MORE BASEBALL SCOOP: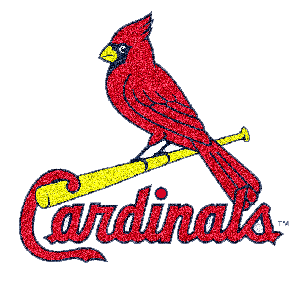 CARDINALS.COM FOR YOUR CARDS SCOOP!
FUN 4 KIDS VIDEO! CARDINALS KIDS FEATURING FRED BIRD!
ALL-STAR TICKETS ARE ON SALE. THIS IS HOW YOU GET YOURS!
CARDINALS HOF MUSEUM MEMBERSHIP SALE!
REDBIRD REPORT — OUR BIRDS ARE COMING HOME!
DYNAMIC DEAL OF THE WEEK VS BRAVES!
MLB FATHER'S DAY COLLECTION ON SALE!!
FATHER'S DAY! CELEBRATE AT CARDINALS NATION!
JOSE MARTINEZ ON THE CHATTING CAGE 5/16/18. ES MUY BUENO! WORTH YOUR 15 MINUTES, FANS!!
GAME ON! PREGAME TUESDAY
KC VS STL 5/21/19 7:15 pm CDT. KC RHP Homer Bailey 4-4 5.36 ERA 42K FACES STL RHP Michael Wacha! 3-1 4.93 ERA 39K AND OUR CARDINALS. CLICK 4 BUSCH STADIUM PREGAME. WATCH? FS-M. SEE W/YOUR EARS? KMOX 1120 AM. GAME 1 OF 2.
GAME OVER! SUNDAY 5/19/19
F

INAL:  STL 4 @ TEX 5

CARDINALS.COM GAME WRITE-UP – CLICK 4 MORE
TALKIN' SH&T/SHILDT (NO OFFENSE, SHILDTY) 🙂 On Hicks:"Guys get called for situations and it was his situation," manager Mike Shildt said. "He hadn't pitched but four pitches in a week. We knew we had a count of 40 we were going to hold pretty firm to. He got out of the eighth, got a clean ninth and [it was] an opportunity for him to go out and pitch. … It's not a perfect world here.

HOUSEKEEPING: Mike Shildt was booted in the FOURTH INNING. Shildty on that:
"I said something, and then the 3-1 pitch I took exception with. People can be their own judge about it. We have the ability to look at what the pitches look like and I'll let that speak for itself. … I'm not going to sit there on my hands and sit there and just watch and let our guys wear it, so I said something. Nothing too crazy, and the next thing I know, I'm out of the game."
ARLINGTON — Quiet Flight. Quiet Flight. Sunday was a disappointing end to a disappointing 2-4 road trip.
Two innings and 39 pitches was probably too much work for our flamethrowing righty. Clocked at 103 mph w/movement — that's got to wear him out. It's only the fourth time he has gone out for more than one inning. Hicks had out of town family from Ohio @ the game that to see him pitch in Texas. Awwwww!
L: 5-4. We gave it our all, but we dropped the rubber game Sunday. We lost this extra-inning game, but it was a great team game. Nice job, guys — we're proud of you!
The month of May has been painful. Who's ready for June? Duh!
"It just didn't work out today," Hicks said. "My fastball, it's not where I want it right now, but it's OK. My slider, I feel like they weren't biting at it. I threw some really good ones, but they weren't going for it, not even checked swings."
PITCHING: Jack Flaherty:  IP6.0/H4/R2/ER2/BB2/SO5/HR1/ERA4.19  STL Pitcher BB's: 4
Jack Flaherty pitched a good game. Other than Choo's homer in the FIRST INNING, our righty shined bright!  His goal Sunday was to avoid the big inning. He accomplished that goal.
Bullpen: Our 'pen has been fantastic in this TEX series.
OFFENSE: STL RUNS SCORED: 1ST inning 2/2nd 0 /3rd  0/4th 0/5th 0/6th 0/7th 0 /8th 0/9th 1/10TH 1     STL K's: 11    BIRDS LEFT ON BAGS: 8
FIRST INNING: Our offensive inning. Scored our runs. After that FIRST INNING our bats quieted down for the rest of the game till the last couple of innings. We just didn't get our bats going when we it was necessary (happening too much). 
EIGHTH INNING: Ozuna hit a leadoff double that was 114 mph off the bat — one of the hardest hit balls for our Big Bear. He didn't score. We just failed to get the line moving. Unfortunately, that was our dilemma all day.
CARDINALS CARE DP: 3 (Goldschmidt; Wong-Goldschmidt; Flaherty-DeJong- Goldschmidt)
GAME VIDEO – CLICK 4 MORE: 
JACK FLAHERTY: OUR RHP Ks 5 RANGERS SUNDAY. HE HAD A GOOD DAY!
TENTH INNING: DEJONG'S GO AHEAD SINGLE. WATCH BADER RUN HOME. YEAH, WE MISS YOU TOO, HARRY!
EIGHTH INNING: HICKS STRIKES OUT GALLO!
SIXTH INNING: FOWLER'S CATCH AT THE WALL!
FOURTH INNING: SHILDT GETS EJECTED
THIRD INNING: GOLDSCHMIDT'S UNASSISTED DP!
FIRST INNING: DEJONG'S TWO-RUN DOUBLE!